Addressing Recent Mischaracterizations on Bargaining, Benefits and Allegations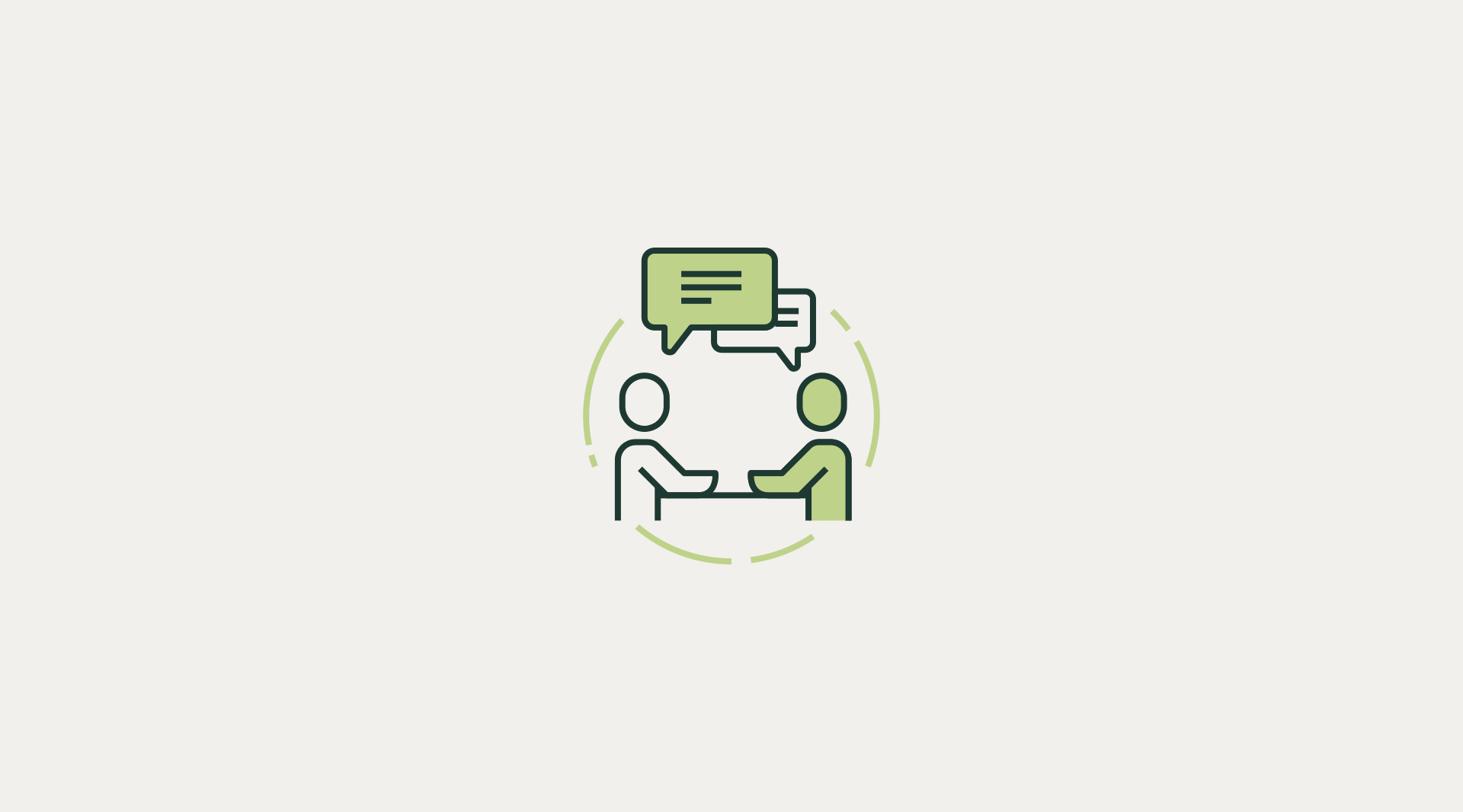 Our focus continues to be on co-creating the future of Starbucks side-by-side with our partners throughout the country, and for stores with union representation our commitment is to progress the single-store collective bargaining process to uphold both our obligations and continued commitment to all partners.
Recent inquiries have included gross mischaracterizations that closely mirror the language of Workers United, an affiliate of the SEIU—one of the nation's largest unions, and we feel compelled to address these and provide the facts here for our partners who have asked for continued transparency.
We understand that unionization is part of a broader national conversation that includes socio-economic, industry and political perspectives. As such, it continues to be important to us to offer insight about our approach and how we are impacted by federal labor laws.
Since the beginning, our company has been built by exceeding the expectations of our partners so we can exceed the expectations of our customers. Today, we remain focused on what is most critical—listening to one another as partners and working side-by-side to reinvent the Partner Experience and the future of Starbucks.
Get the facts
The latest update on collective bargaining
Collective bargaining is, unfortunately and historically, an adversarial process in the United States. Bargaining agreements are complex documents, and in the U.S. it takes about 465 days to negotiate a first contract.
We are pleased that Workers United recently agreed to come back to the bargaining table for the two stores previously engaged in contract negotiations and will meet us at the table to start the bargaining process for more than 40 additional stores in October and November. We are actively engaged in proposing bargaining start dates for the remaining stores. As a final step, Workers United must agree to dates and locations so that both parties can meet at the table.
Workers United's pursuit of single-store bargaining
Starbucks originally sought to have elections on a market-wide or district-wide basis, but Workers United vigorously opposed that request through legal challenges, and successfully argued that only single-store units were appropriate.
Now, Workers United has argued for blanket negotiations regionally—and even nationally—even though they insisted via NLRB ruling that every single store location was an "appropriate" bargaining unit on a stand-alone basis.
It is now unlawful for either Starbucks or Workers United to insist that any single set of negotiations apply to multiple stores on a regional or national basis.
The oddly contradictory position of Workers United further disrupts meaningful, single-store bargaining, and their requests for an assembly line process that only allots one bargaining session for each individual store is disappointing. We are concerned that Workers United intends to make each store's session identical to every preceding session. This "cookie cutter" approach is particularly troubling after hearing so many promises from Workers United that individual partner concerns were such a priority.
Furthermore, most of the representatives Workers United has sent to negotiate are not partners, but union workers and contractors from other unions not connected to Starbucks. This approach is clearly at odds with statements Workers United organizers have consistently made about "partners having a seat at the table" and "partners representing partners."
We celebrate the diversity of interests that exists among partners at all Starbucks stores, and we believe it will always be important to recognize that different partners may have distinct needs, desires, experiences and aspirations. For this reason, Starbucks is prepared to approach bargaining at each store by focusing on issues that partners may have in common, and on other issues that require individualized attention.
Furthermore, we ask for evidence that Workers United is actively consulting and engaging with all partners in each store throughout the negotiation process. This is important because an overwhelming majority of the stores that voted to unionize did so based on a small minority of partners voting. Any proposal Workers United puts forth will impact the experience of every partner in that store whether they voted for, or against, the union, or did not vote at all.
If Workers United presents some of the same proposals in different sets of negotiations, it is unlikely that a uniform response will be appropriate. As Workers United knows, there are many variables in collective bargaining, and labor contracts have many differences, which can include different contract durations and location-specific terms.
The outcome of bargaining invariably reflects the views and priorities of the particular participants. Our approach will continue to adhere to the NLRB's decision that single store bargaining units are the bargaining units. We will show up in good faith and within our values, and we expect Workers United to do the same.
Store representation and partner voice
As of Oct. 23, 2022, Starbucks operates more than 9,000 stores in the U.S. encompassing more than 280,000 partners.
Of those, 233 stores have certified Workers United representation—representing 2.5% of our company-operated U.S. stores. We had more than 6,300 partners who could have cast their vote, and yet the decision to vote for Workers United was made by less than half of those total partners.
The vast majority of our workforce is not engaged in unionization efforts and the pace of new petitions has slowed dramatically over the last several months. Additionally, the rate of petition withdrawals and partners voting to maintain a direct employment relationship with the company has increased significantly over that same timeframe.
We attribute much of this reduction in Workers United representation interest to our legacy of working side-by-side to create industry firsts for partners and to the investments we make in the partner experience as a direct result of partner feedback. We are proud of the work we are doing together with our partners.
Our continued support of our partners' right to choose
We respect the right of all partners to make their decisions regarding union issues, whether they favor or oppose representation—and in all Workers United dealings, including elections and bargaining, we will always engage honestly and in good faith.
Some of the complaints from Workers United have been about our efforts to share the facts and our perspective on this important issue so partners can make informed decisions when they vote. Our expectation is that Workers United will respect our right to share information and our perspective just as we respect their right to do so.
We have fully honored the process laid out by the NLRB and used by them for more than 80 years. We have strongly encouraged our partners to exercise their right to vote in union elections and the collective bargaining process so that their voices are heard.
Partner benefit and wage investments
We have a longstanding history of offering innovative, inclusive and industry-leading pay and benefits. We were among the first to offer comprehensive healthcare and equity in the form of stock. It is why we are called partners.
Throughout our history, we have created a partner-focused company offering industry-leading compensation and benefit packages, a safe work environment and a culture of respect and belonging. Notably:
We offer competitive pay—with a minimum of $15 dollars an hour, and average pay that is higher than that (especially in cities where the cost of living is high).
We provide the highest-rated benefits in the country for hourly workers (including medical coverage, gender-affirming healthcare and stock benefits).
We are broadening health insurance options, including providing mental health services at no cost.
The Starbucks College Achievement Plan offers access to tuition free college degrees—continuing to make higher education accessible to tens of thousands of partners each year.
This year, we rolled out new financial well-being tools to improve access to savings accounts and provided tools to reduce student loan debt.
The health and wellbeing benefits we offer to our transgender partners set an early bar on how companies can and should provide meaningfully inclusive care, and we stand firm in our commitment to support LGBTQIA+ partners.
Additionally, we continue to use our voice and resources to support Dreamers and partners who are DACA recipients—just as we have since 2017.
We are consistently ranked as one of the best places to work, the best companies for women, the best companies for work-life balance, and the best companies for perks and benefits. All of these accolades were made possible by our direct partner relationship without union representation. That said, where partners choose to be represented by a union, we respect that choice.
We proudly leverage partner feedback and shared experiences to improve what it means to work at Starbucks, and our ability to implement changes and improvements for more than 97% of our U.S. company-operated stores has not changed.
That said, there have been mischaracterizations alleging that no wage or benefits investments have been provided to any Starbucks partners at stores that have union organizing or representation—and that continues to be false. The impact of federal labor law on our ability to implement benefit and wage changes and improvements continues to be a complex matter.
The legal rules governing this area allow Starbucks to make unilateral changes if the changes were previously decided upon or similar in kind or degree with other types of changes made in the past. Starbucks continues to implement annual wage increases for all partners, as well as provide access to improvements such as access to abortion and gender affirming care travel benefits.
We will always quickly and broadly improve partner benefits and perks wherever we can. We respect the legal requirements that stores that have requested a union vote must remain in unchanged conditions and stores represented by unions have elected representatives to negotiate such changes, and thus anticipate these matters will be resolved through collective bargaining.
Allegations of wrongdoing
There will continue to be no tolerance for any unlawful anti-union behavior, if ever found to be true. In the NLRB process, an allegation of wrongdoing by an employer or union is called an "unfair labor practice charge."
The overwhelming majority of the charges filed with the NLRB have yet to be evaluated for merit. No Starbucks partner has been disciplined or fired for engaging in lawful union or labor activity.
To be clear—we refuse to look the other way when individuals, regardless of their union involvement, have engaged in threats of violence, sexual harassment, racially insensitive or derogatory comments about peers and customers, stolen from their peers, failed to follow basic safety and health standards, not shown up for work and much more.
It is simply not in line with our values or obligations as an employer to create exceptions to our established partner and customer safety and well-being policies under the guise of union organizing.