Sharing our commitment to partners with the Senate HELP Committee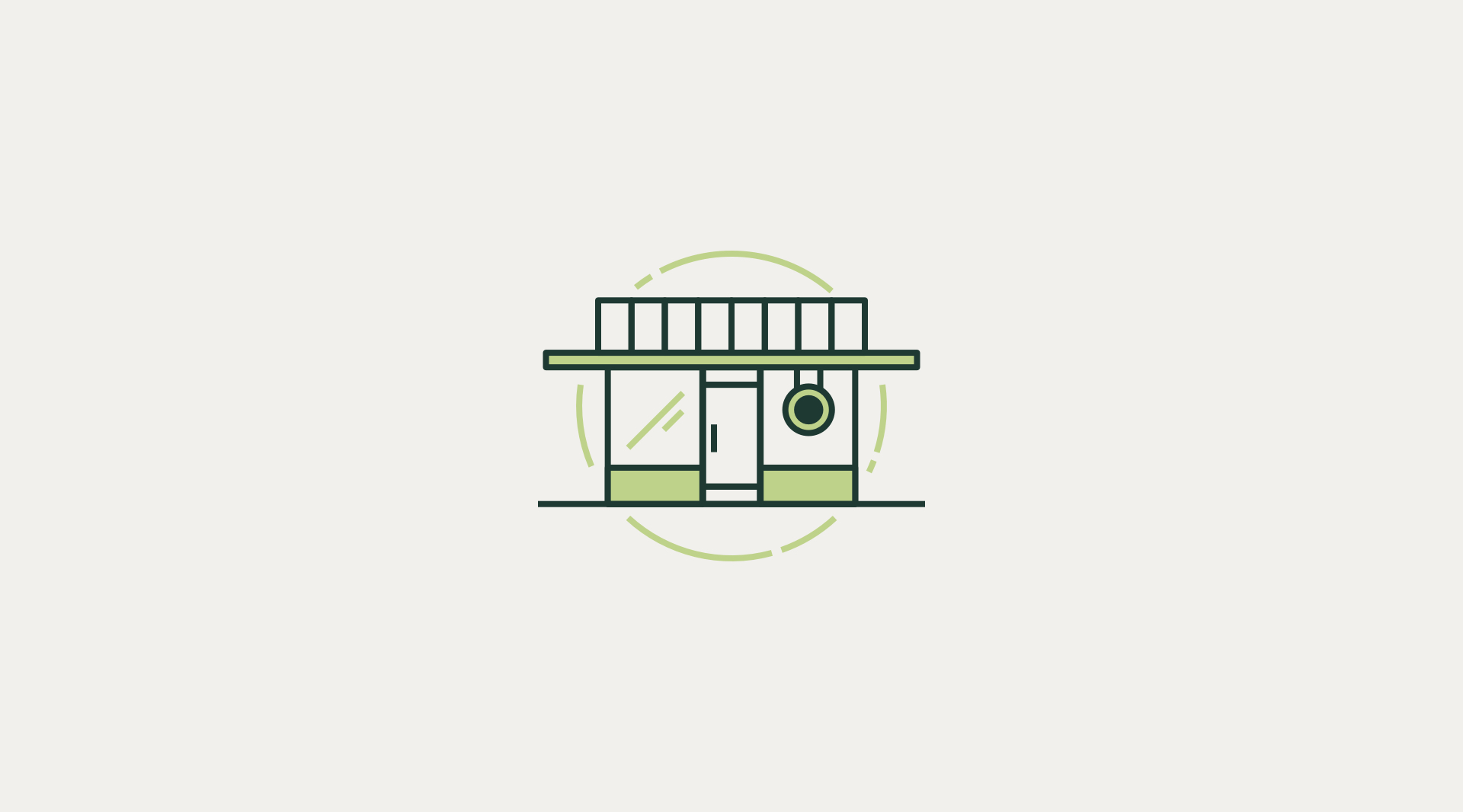 Today, Starbucks former interim ceo Howard Schultz testified before the U.S. Senate Committee on Health, Education, Labor and Pensions (HELP), sharing the company's story and long-standing commitment to put partners first. Hear first-hand from Howard and members of the Committee about what has continued to set Starbucks apart as a different kind of company.
Exceeding the expectations of our partners
Each week, Starbucks serves more than 100 million customers at more than 36,000 stores across the globe – and continues to grow, opening about eight stores around the world every day. Our success and global impact wouldn't be possible without the hard work and dedication of the more than 450,000 partners who wear the green apron worldwide.
The leadership philosophy at Starbucks is when we exceed the expectations of our partners, they will in turn exceed the expectations of our customers. To that end, we offer our partners the best benefits in the industry, including:
An average wage of $17.50 per hour, and a wage range for hourly partners between $15 and $23 per hour.
Comprehensive medical, dental and vision coverage options for eligible partners and their families.
Paid parental leave, family expansion reimbursement programs and increased paid partner and family sick-time accrual rates.
Reimbursement for required government DACA fees.
Mental health support, with up to 20 free therapy sessions each year for partners and eligible family members.
100% tuition reimbursement for a four-year bachelor's degree at Arizona State University through the Starbucks College Achievement Program.
Equity ownership in the company through annual Bean Stock grants, which have awarded more than $2 billion in additional pre-tax earnings to partners, to date.
401(k) matching up to the first 5% of eligible pay contributed by partners each pay period.
Resources to help our partners better manage student loan debt and incentivized savings programs to help partners plan for short-term goals and unplanned financial challenges.
As a result of these long-standing efforts, Starbucks has been widely recognized for industry-leading hourly benefits and inclusive Third Place policies:
We have delivered all of this value and developed innovative benefit programs that meet partners needs and provide opportunities for the future. In fact, our retention rate for hourly partners leads the industry and 63% of our retail managers started as hourly baristas, underscoring the opportunity we provide for shared growth and success.
A history of listening to and learning from our partners
Listening to and learning from our partners is core to our Mission and Values, and has helped to differentiate Starbucks as a supportive, partner-first company. We strive to address issues relevant to our people, including pay equity, financial literacy, student debt, human and civil rights, environmental sustainability, hiring military families, civic engagement, partnering on food security and addressing mental health needs, while doing our part to help our partners build life skills and a career launch pad. 
In alignment with our long history of listening to and learning from partners, Howard Schultz and other senior executives regularly engage with partners across the organization through hundreds of voluntary collaboration sessions and other open forums. At each, leaders reiterate the core values of our Company as well as the unwavering support we strive to provide everyone who wears the green apron. We believe that a direct relationship with our partners — where we have the flexibility to share success, as we always have — is the right path forward for our company, our partners and our stakeholders.
Ongoing good faith bargaining efforts
Recognizing a shared interest in supporting all partners, we reaffirm our commitment to partners that elect union representation. Where a union has been appropriately certified as the bargaining representative for partners, Starbucks has engaged, or attempted to engage, in good faith bargaining, and continues to comply with Congressionally mandated requirements under the National Labor Relations Act (NLRA). 
Since Oct. 2022, Starbucks has attempted to schedule more than 350 single-store bargaining sessions involving more than 200 sets of negotiations and has appeared in-person for more than 85 sets of contract bargaining sessions. Unfortunately, Workers United has failed to identify bargaining representatives for a significant number of the stores they represent — and has canceled and refused to confirm proposed bargaining session dates and locations at other stores unless Starbucks agrees to hybrid bargaining. 
Our approach to good faith bargaining is consistent with decades of National Labor Relations Board (NLRB) precedent and that the General Counsel's decision to disregard this precedent is inappropriate. We also believe it is yet another attempt by the General Counsel to re-write current legal standards in support of Workers United. The NLRB has historically prohibited any party from requiring recordings or transcripts of contract negotiations, as this inhibits the free and open discussion necessary to successfully bargain. 
Starbucks has come to the table time and time again to bargain in good faith only to be met with Workers United representatives who insist on broadcasting the sessions, sometimes to unidentified individuals not present at the bargaining table — creating the opportunity for recordings or transcripts of the discussions. We believe that bargaining in this format undermines important and personal conversations related to the unique needs of our partners at each store.
Workers United is asking for a seat at the table, we're simply encouraging them take their seat in-person at the negotiating table, as required, to move the bargaining process forward. We remain ready and available to bargain with Workers United in-person according to longstanding NLRB precedent, and we intend to challenge this concerning departure from current law.
As a demonstration of our commitment to bargaining in good faith, Starbucks and Workers United met last Wednesday for an in-person bargaining session for our Madison Park store in Seattle. Starbucks has also made repeated efforts to schedule single-store bargaining sessions for more than 200 sets of negotiations and are hopeful that last week's development means that Workers United is ready to meet in-person and in good faith to move the single-store contract bargaining process forward, as required by law.
Our commitment to and respect for partners
Our strong reputation is the direct result of our commitment to partners and customers around the world. We are confident that our sustained commitment to prioritizing the needs of our partners will continue to serve us in all aspects of our business. As a result, the vast majority of our partners have chosen not to be represented by a union and to continue our direct relationship. We recognize that a subset of partners feel differently — and we respect their right to organize and to engage in lawful union activities without fear of reprisal or retaliation. 
To be clear: We respect the right of all partners to make their own decisions about union representation, and we are committed to engaging in good faith collective bargaining for each store where a union has been appropriately certified.
Starbucks policy strictly prohibits any retaliatory behavior directed toward partners who are interested in a union. Where partners have been subject to corrective action — including separation — it is because they violated Starbucks established policies and procedures, not in retaliation for their participation in or support of any concerted union activity.
Contrary to claims made by some members of the HELP Committee and Workers United, Starbucks has not been found to have violated the law as part of any enforced Order of the NLRB, to-date. To the extent claims have been brought against Starbucks for violation of labor laws, the company strongly denies any wrongdoing and has committed to exercising its right to defend itself. In many of these proceedings, the NLRB is attempting to use cases against Starbucks to change existing labor law — not because Starbucks is failing to comply with the law as it exists today.
Opportunities for partners to maintain benefits
Our implementation of changes and improvements to wages and benefits has stringently adhered to current federal labor law. Partner work schedules are published on a regular, rolling basis three-weeks in advance and are built based on recorded partner availability and the unique operational needs of each store. To provide additional schedule flexibility for our partners, we also provide partners the ability to view and pick-up additional shifts at their home store and other stores within their district. 
Contrary to claims made at the hearing, there is no "on-call" system at Starbucks. Partners are not required to work outside of their scheduled shifts. When a partner calls out or a shift is not picked up, store managers will contact partners to give them the option to come in and cover a shift should they wish to do so. This is optional, and is most often in the event of a partner illness. Partners are paid for their hours, plus any jurisdictionally required pay for working additional hours, where applicable.
We have consistently offered all partners who meet eligibility requirements access to industry-leading benefits for hourly workers. Some benefits, including access to no-cost mental health services, paid sick time accrual, food and beverage benefits, commuter benefits, Spotify premium and CUP Fund access is available to partners upon hire. Eligibility for other benefits, including annual Bean Stock equity grants and 401(k) matching, is based on date of hire. 
Wherever we can quickly and broadly improve partner benefits and perks, our history demonstrates we have. Legal rules allow Starbucks to make unilateral changes if the changes were previously decided upon or are similar in kind and degree with other types of changes made in the past. Starbucks continues to implement our historical annual wage increases for all partners as well as provide access to improvements such as access to abortion and gender affirming care travel benefits.
When a union has been elected to represent partners at a particular store, all wages, benefits, hours and other employment terms and conditions are "mandatory" collective bargaining subjects. Bargaining usually involves a range of proposals addressing mandatory subjects. Because the law requires good faith negotiation over all wages, benefits, hours and other employment terms, Starbucks disfavors "single issue" bargaining separate from other bargaining subjects.