Starbucks Urges Workers United to Begin Bargaining in 234 Stores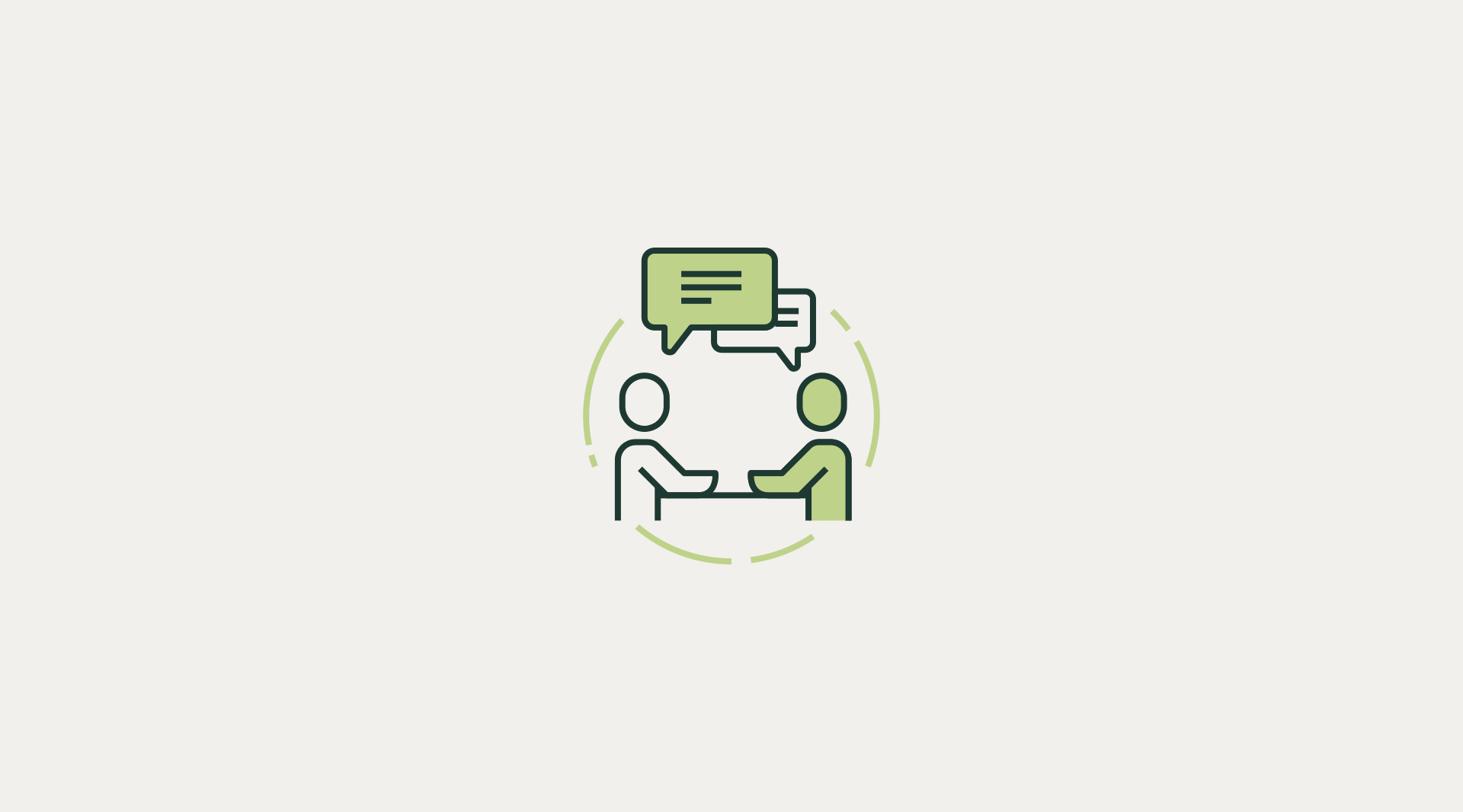 Starbucks has sent letters for 234 stores across the nation asking Workers United to join us at the table and negotiate in good faith in each location where there is certified Workers' United representation. Each letter offers a three-week window in October to ensure that members of each bargaining committee, in addition to any other Workers United representative from that store, have ample opportunity to participate.
We look forward to these negotiations and hopefully setting dates and securing locations for contract bargaining.
Why Single Store Contract Bargaining?
From the beginning, Workers United has only filed petitions seeking to represent partners at individual Starbucks stores. In fact, Starbucks originally sought to have union elections on a market-wide or district-wide basis, however, Workers United ardently and legally opposed that effort, and argued that all elections must be conducted within single stores. Given Workers United's stated demands and subsequent legal requirements under the National Labor Relations Act, Starbucks is required to carry forward bargaining store-by-store and in person, to ensure that all our partners' voices (whether they voted for Workers United representation or not) in the store are heard, and their individual needs and unique situations are fully considered at the negotiating table.
Partner Privacy
Partners in these stores should be assured that while Workers United's "Request for Information" asked for full partner records, we will provide only the required and relevant information and request that those records are treated with the utmost confidentiality.
Information requested by Workers United as a part of the bargaining process covers some of the following including but not limited to: partners' full name, date of birth, personal contact information including phone numbers, home and email addresses, all wages and compensation, and hours worked for the last year. Additionally, we are requested to provide exact details about individual partners' enrollment by health care plan and type of coverage each partner maintains, for all partners in each store. Given the requests, demographic information such as gender identity, race, ethnicity, marital status, and health care utilization may be ascertainable. To be clear, we do have concerns about sharing some of the requested information given partner privacy. However, we are legally obligated to provide requested and relevant partner information as part of the contract negotiation process, regardless of whether a represented partner voted for representation by Workers United or not.
We respect our partners' right to organize, and we will always stand up for our partners. At the same time, we will take every step possible to protect the safety and wellbeing of our partners, such as securing our partners' personal and sensitive information to the extent possible.
Letters proposing bargaining dates were sent on Sept. 23, 2022, pertaining to the following stores:
| | | |
| --- | --- | --- |
| Store Name | City | State |
| Power Rd & Baseline Rd | Mesa | AZ |
| Broadway & Denny Way | Seattle | WA |
| Holman Road | Seattle | WA |
| Cooper Point Village | Olympia | WA |
| Howell & Puetz | Oak Creek | WI |
| Northwest Hwy & Feinberg Dr | Cary | IL |
| 505 Union Station | Seattle | WA |
| Augusta Exchange | Augusta | GA |
| 37th & Broadway | Everett | WA |
| E. Olive Way | Seattle | WA |
| 2344 Eastlake | Seattle | WA |
| 5th & Pike | Seattle | WA |
| Pike Street Roastery | Seattle | WA |
| 20th Street and 3rd Ave. | Birmingham | AL |
| Crismon & Southern | Mesa | AZ |
| Indian School & 107 Ave | Avondale | AZ |
| 7th Street & Bell | Phoenix | AZ |
| Coalton & Rock Creek | Superior | CO |
| University & Main | Peoria | IL |
| N. Monroe & John Knox | Tallahassee | FL |
| San Jose Blvd & Ricky Drive | Jacksonville | FL |
| Mission & Dufour | Santa Cruz | CA |
| Candlewood St. & Lakewood Blvd. | Lakewood | CA |
| Redondo & 7th | Long Beach | CA |
| 2nd & Central (Little Tokyo) | Los Angeles | CA |
| Nevada & Brookside | Colorado Springs | CO |
| Clares & 41st, Capitola | Capitola | CA |
| I-75 & Howell Mill Rd | Atlanta | GA |
| Corbin's Corner | West Hartford | CT |
| Garden of the Gods at Centennial | Colorado Springs | CO |
| Armitage & Hoyne – Bucktown | Chicago | IL |
| Huguenot Village Shopping Center | Richmond | VA |
| Broad & Willow Lawn | Richmond | VA |
| 1209 N. Charles Street | Baltimore | MD |
| 1700 W Nursery Rd | Linthicum Heights | MD |
| 16806 Georgia Ave | Olney | MD |
| 16th & Tremont | Denver | CO |
| Nottingham Square SS | White Marsh | MD |
| 50 E & Thompson Creek, Kent Island | Stevensville | MD |
| The Bridges Roanoke | Roanoke | VA |
| Carytown | Richmond | VA |
| Elmwood Avenue | Buffalo | NY |
| Cheektowaga | Cheektowaga | NY |
| Depew, Transit Road | Depew | NY |
| Sheridan & Bailey | Amherst | NY |
| I-75 at Merchant Dr | Knoxville | TN |
| New York Roastery | New York | NY |
| Ithaca on The Commons | Ithaca | NY |
| S. Meadow St | Ithaca | NY |
| College Ave | Ithaca | NY |
| 235 Delaware Ave | Buffalo | NY |
| Brighton, Monroe & Clover | Rochester | NY |
| 29th & Willamette | Eugene | OR |
| Bloomfield, Liberty Ave. | Pittsburgh | PA |
| Westchester Commons | Midlothian | VA |
| Midlothian & Carmia Way | North Chesterfield | VA |
| Forest Hills & Cherokee | Richmond | VA |
| Gallows and Gatehouse | Falls Church | VA |
| Leesburg Plaza | Leesburg | VA |
| Hopewell | Pennington | NJ |
| 300 Snelling | St. Paul | MN |
| U of O Erb Memorial Student Union | Eugene | OR |
| Franklin & Villard | Eugene | OR |
| 7th & Washington | Eugene | OR |
| Delta & Green Acres | Eugene | OR |
| Lafayette & 8th Street | New York | NY |
| 47th and Cedar | Minneapolis | MN |
| Pride Drive & Blowing Rock Rd | Boone | NC |
| Hamilton | Hamilton Township | NJ |
| Summit | Summit | NJ |
| Allston Continuum | Boston | MA |
| Beth Israel | Boston | MA |
| Cleveland Circle | Brighton | MA |
| Mt. Auburn | Watertown | MA |
| Ceasar's Bay Shopping Center | Brooklyn | NY |
| Massapequa Village Square | Massapequa | NY |
| Valley River Drive | Eugene | OR |
| W. 11th & Acorn Park | Eugene | OR |
| Amos Hall | Pittsburgh | PA |
| 2003 S. Main Street, Farmville | Farmville | VA |
| 1980 San Marco Boulevard | Jacksonville | FL |
| 52 Curtiss Pkwy | Miami Springs | FL |
| Burton & Rosemont | Grand Rapids | MI |
| Ocean & Water | Santa Cruz | CA |
| 5th & Oak/US Bank Tower | Portland | OR |
| SE Powell & 28th | Portland | OR |
| 23rd & Burnside | Portland | OR |
| NE Grand and Lloyd | Portland | OR |
| Latham Plaza | Latham | NY |
| Oyster Point Shoppes | Newport News | VA |
| 88 East Broad | Columbus | OH |
| Westmoreland | Portland | OR |
| Waban | Waban | MA |
| Ridge & Clark | Chicago | IL |
| W. Bryn Mawr & Winthrop | Chicago | IL |
| 9th & South | Philadelphia | PA |
| 20th & Market | Philadelphia | PA |
| Walnut & 34th | Philadelphia | PA |
| Penn Medicine Perelman Center | Philadelphia | PA |
| 5835 Leetsdale | Denver | CO |
| LaGrange and Factory | Louisville | KY |
| Market Square | Pittsburgh | PA |
| Kingston Pike & Montvue | Knoxville | TN |
| West Sixth Street | Cleveland | OH |
| I-85 and Clemson Boulevard | Anderson | SC |
| Jenkins at Cedar Hills Crossing | Beaverton | OR |
| SW Walker Rd & Schendel | Beaverton | OR |
| Garden Home Marketplace | Portland | OR |
| Millwood Ave & Butler St | Columbia | SC |
| 874 Commonwealth Avenue | Brookline | MA |
| Westford Valley Marketplace | Westford | MA |
| East Central Street | Worcester | MA |
| 45th & N. Lamar | Austin | TX |
| 7700 Maple Street | New Orleans | LA |
| 37th & Silver Lake | St. Anthony | MN |
| Poplar & Highland | Memphis | TN |
| Nanuet | Nanuet | NY |
| Main & Liberty | Ann Arbor | MI |
| Jackson and Zeeb | Ann Arbor | MI |
| State & Liberty | Ann Arbor | MI |
| Glencoe Crossing – 4585 Washtenaw | Ann Arbor | MI |
| Stuyvesant Plaza | Albany | NY |
| N. Center Dr & Tomahawk Island Dr | Portland | OR |
| Capitol Blvd & Trosper St | Tumwater | WA |
| 443 Boylston Street | Boston | MA |
| E. 39th and Arrowhead | Independence | MO |
| 23rd & Robinson | Oklahoma City | OK |
| Katella & Anaheim | Anaheim | CA |
| The Mall at Partridge Creek | Clinton Township | MI |
| Grand River & Stoddard | East Lansing | MI |
| Lake Lansing & Kerry St | Lansing | MI |
| Gallery Shopping Center at Westbury | Garden City | NY |
| W. 24th & Nueces (White House) | Austin | TX |
| Miller Road & I-75 | Flint | MI |
| McDill & Crossroads | Plover | WI |
| Highland Dr. and Fort Union Blvd | Cottonwood Heights | UT |
| 3rd and Columbine – Cherry Creek | Denver | CO |
| 410 & Vance Jackson | San Antonio | TX |
| Northland & Richmond | Appleton | WI |
| East Carson Street | Pittsburgh | PA |
| 23rd & Ousdahl | Lawrence | KS |
| Mitchell Hammock & City Plaza | Oviedo | FL |
| Penn Center East | Pittsburgh | PA |
| Eastside | Pittsburgh | PA |
| Lindbergh & Clayton | Ladue | MO |
| Kings & Chippewa | St. Louis | MO |
| 36th & May | Oklahoma City | OK |
| 55th & Woodlawn – Hyde Park | Chicago | IL |
| Downtown Disney Store | Anaheim | CA |
| Carpenter Rd | Pittsfield | MI |
| 154 N Seventh St | Brooklyn | NY |
| Greengate Centre | Greensburg | PA |
| 12th & Walnut | Philadelphia | PA |
| Houston & St. Mary's | San Antonio | TX |
| Lakewood Crossing | Marysville | WA |
| Mall of America – First Level | Bloomington | MN |
| Ansley Mall | Atlanta | GA |
| W. Broadway | Gardner | MA |
| 4th and Vine | Cincinnati | OH |
| Kearney Plaza | Portland | OR |
| Hwy 111 & Jefferson | La Quinta | CA |
| Iowa & King | Bellingham | WA |
| Craig Street/Oakland | Pittsburgh | PA |
| 4147 University Way Avenue | Seattle | WA |
| Rayzor Ranch | Denton | TX |
| Astoria Blvd & 31st St | Astoria | NY |
| Westerville | Westerville | OH |
| 31st & Ditmars Blvd | Astoria | NY |
| Kendall Square | Cambridge | MA |
| Madison Park | Seattle | WA |
| Arthur Ashe Blvd & Meyers | Richmond | VA |
| Capitol Square – Main & MLK | Madison | WI |
| U of A at University & Euclid | Tucson | AZ |
| Cordata Center | Bellingham | WA |
| SE 82nd | Happy Valley | OR |
| East Amherst | East Amherst | NY |
| Cusick & Alcoa | Alcoa | TN |
| Hwy 141 & I-44 | Valley Park | MO |
| Vernon | Vernon | CT |
| Alfred St | Biddeford | ME |
| Shelburne Road | South Burlington | VT |
| 4th and 4th | Salt Lake City | UT |
| North Perryville & Olde Creek | Rockford | IL |
| Bolsa & Edwards | Huntington Beach | CA |
| Liberty & Baum – Courtyard | Pittsburgh | PA |
| East Robinson @ Niagra Falls Blvd | Amherst | NY |
| Oregon Trail | Gresham | OR |
| 1304 Commonwealth Ave | Boston | MA |
| Coolidge Corner | Brookline | MA |
| Colfax & Milwaukee-Denver | Denver | CO |
| I-85 & Pelham Pkwy | Greenville | SC |
| 63rd & Grand | Nichols Hills | OK |
| W.117th, Clifton Blvd | Cleveland | OH |
| Mayfield & Lee, Cleveland Hts. | Cleveland Heights | OH |
| University Circle – UH | Cleveland | OH |
| 41st & Main | Kansas City | MO |
| Tremont-South End | Boston | MA |
| Hampton and Wise | St Louis | MO |
| Route 1 Bel Air Plaza | Bel Air | MD |
| Farmingville-North Ocean Ave. | Farmingville | NY |
| Central & Rock Rd | Wichita | KS |
| Malta, Kelch Drive | Malta | NY |
| Lenwood Road & Mercantile Way | Barstow | CA |
| Figueroa & Cypress | Los Angeles | CA |
| Iowa & University | Riverside | CA |
| Fairfax & Olympic | Los Angeles | CA |
| Cascade Marketplace | Sterling | VA |
| Mockingbird Station | Dallas | TX |
| Commercial & Oakhill – Salem | Salem | OR |
| Lincoln & Jersey – Lincoln Vil | Chicago | IL |
| E Main and N Lewis | Carbondale | IL |
| 7707 McKnight Road | Pittsburgh | PA |
| Clarksville – Veterans Pkwy & | Clarksville | IN |
| Hanley & Dale | Richmond Heights | MO |
| Blanco & Wurzbach | San Antonio | TX |
| North Bend & Mt Si- North Bend | North Bend | WA |
| Macadam Avenue | Portland | OR |
| Edina – Hwy 100 and Industrial | Edina | MN |
| Montclair – Church & South Par | Montclair | NJ |
| Niskayuna Shoprite Square | Niskayuna | NY |
| Peters Township | McMurray | PA |
| 4th & Morrison – Portland | Portland | OR |
| Glenstone & Cherry | Springfield | MO |
| Hwy 17 & Middle Sound Loop | Wilmington | NC |
| 2305 Fairview Ave-Fairdale Sho | Roseville | MN |
| Broadway & Devon | Chicago | IL |
| 2224 Shattuck – Berkeley | Berkeley | CA |
| Wantagh | Wantagh | NY |
| Clifton Park Center | Clifton Park | NY |
| Hampton Shoppes | Allison Park | PA |
| Columbia Turnpike, East Greenb | East Greenbush | NY |
| Vestal Parkway | Vestal | NY |
| 4th & Diagonal-Seattle | Seattle | WA |
| Forest Ave & Bard Ave | Staten Island | NY |