Concerns about the Mail Ballot Election at 4th and Diagonal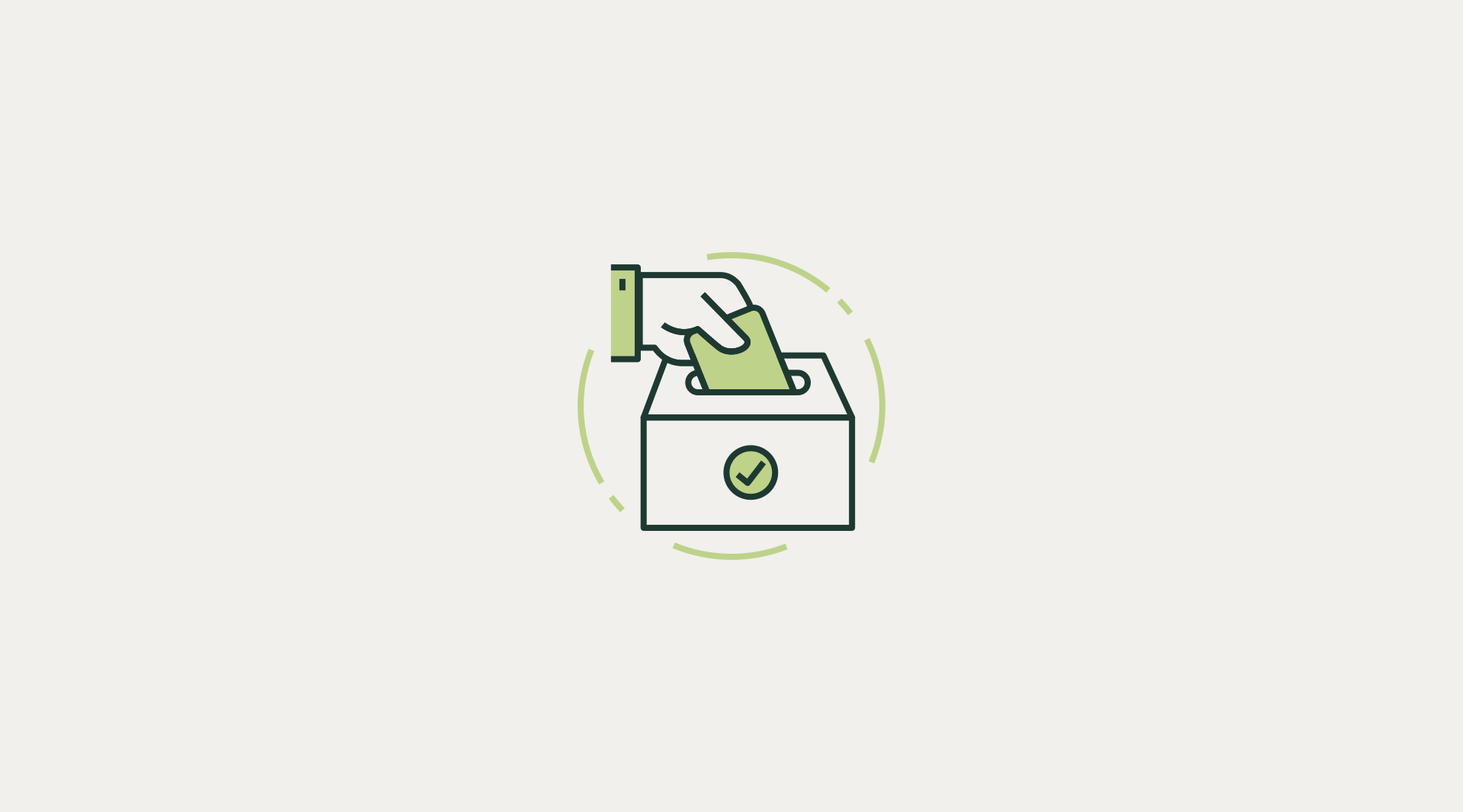 Today, Starbucks filed additional information with the National Labor Relations Board (NLRB) regarding concerns that some parties failed to adhere to the election agreement.
In June 2022, NLRB Region 19 determined that the representation election for our store at 4th and Diagonal in Seattle would be held via mail ballot for the 24 partners eligible to vote.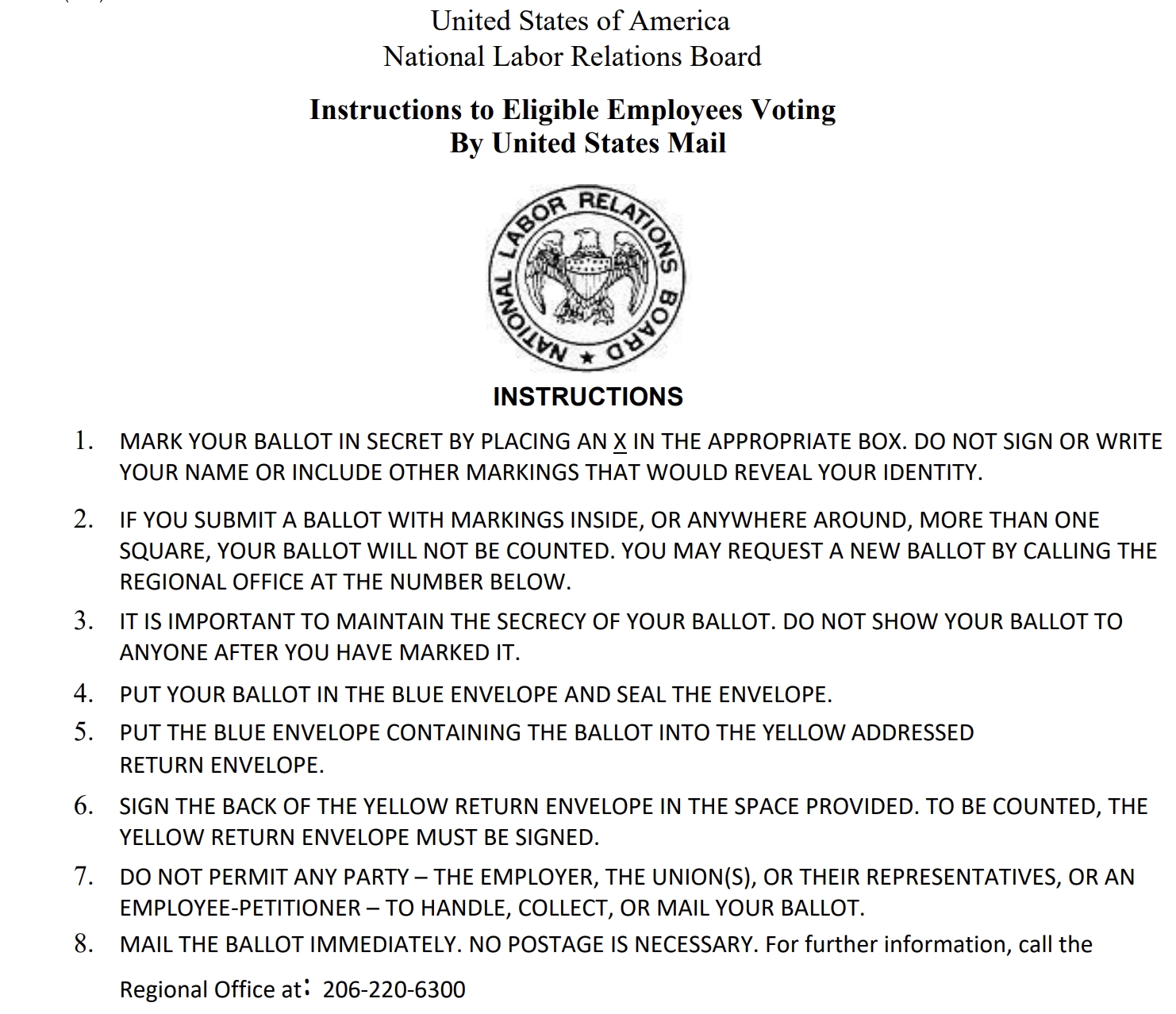 Notably, the NLRB's published election instructions for the store stated:
"Do not permit any party – the employer, the union(s), or their representatives, or an employee-petitioner – to handle, collect or mail your ballot."
The instructions also direct voters to:
"Mail the ballot immediately. No postage is necessary."
The ballot count for this store resulted in a four to four tie and two challenged ballots.
The two ballots were challenged because they were absent of any postmark, which called into question the legitimacy of the ballots—and potentially indicated they were returned to the Region's office in-person and not by mail, as instructed.
The Region 19 election decision for this store expressly rejected Starbucks request for an in-person election and ordered a mail ballot-only election.
The outcome of the election has not been finalized, pending a decision on the challenged ballots.
Subsequent evidence revealed that text messages sent by a partner confirmed that they voted in-person and encouraged other partners to do the same. In fact, in one text the partner discouraged other partners from mailing in their ballots and encouraged them to vote in-person—offering to drive them to the NLRB office at no cost for parking or transportation. Further evidence shows that the second ballot was dropped off at the NLRB office by a non-Starbucks partner.
These ballots were cast in a way that violated the expressed mail-in election instructions, and at least two Region 19 staffers were aware of the way these ballots were delivered.
As our filing contends, there is adequate evidence for Region 19 to sustain challenges to both ballots and certify the election as a tied outcome in favor our partners' decision to maintain a direct employment relationship with Starbucks.